During the training course of Kubernetes taught by the technical professionals of Hopla! Software there will be an impact on the container knowledge base to later impact Kubernetes. In the Kubernetes orchestrator section, the main objects for software environments deployment will be taught, emphasizing the management of data persistence whether it is the application, configurations or sensitive data.
The characteristics of the Kubernetes network with its implications and solutions will be explained in depth. The last days will teach how to manage
security, how to monitor, manage and troubleshoot a cluster of Kubernetes
students receiving a solid foundation of the total functioning of the environment.
Finally, the different installation methods of a cluster of kubernetes will be taught.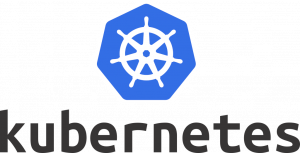 Day 1
SOFTWARE CONTAINERS INTRODUCTION
Docker Engine

Docker Objects

Docker Networking

Docker Persistent Data

Multicontainer Applications 

Containers Orchestration
INTRODUCTION TO KUBERNETES ORCHESTRATOR
Orchestration Features

Cluster Architecture and Components

Namespaces
Day 2
DEPLOYING APPLICATIONS
Pods and Services

Resources & Quotas

ReplicaSets

Deployments

DaemonSets

Advanced Scheduling (Labels, Selectors)

Updating and Scaling Application Components
Day 3
PERSISTENCY
ConfigMaps

Secrets

Volumes

Persistent Volumes

Persistent Volume Claims.
NETWORKING
Flat Networking

Kubernetes DNS

Network Policies

Ingress
Day 4
KUBERNETES SECURITY AND ACCESS CONTROL
Kubeconfig

Role-Based Access Control

Security Contexts

Image Security.
KUBERNETES HEALTH
Logging

Monitoring

Backup and Restore

Maintenance and Troubleshooting.
INSTALLING KUBERNETES
Del 7 al 11 de junio
9:00 a 14:00 horas CET
Del 15 al 19 de noviembre
9:00 a 14:00 horas CET