Durante el curso de Kubernetes impartido por los profesionales técnicos de Hopla! Software se incidirá en la base de conocimientos sobre contenedores para más tarde incidir en Kubernetes. En la sección de orquestardor de Kubernetes se impartirá los objetos principales para el despliegue de aplicativos, haciendo enfásis en la gestión de la persistencia de datos ya sea del aplicativo, configuraciones o datos sensibles.
Se explicará en profundidad las características de la red de Kubernetes con sus implicaciones y soluciones. Los últimos días se enseñará a gestionar la
seguridad , como a monitorizar, administrar y realizar troubleshooting
sobre sobre un cluster de Kubernetes, recibiendo los estudiantes una base sólida del funcionamiento total del entorno.
Por último se enseñara los distintos métodos de instalación de un cluster de kubernetes.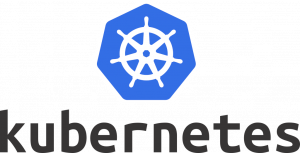 Day 1
SOFTWARE CONTAINERS INTRODUCTION
Docker Engine

Docker Objects

Docker Networking

Docker Persistent Data

Multicontainer Applications 

Containers Orchestration.
INTRODUCTION TO KUBERNETES ORCHESTRATOR
Orchestration Features

Cluster Architecture and Components

Namespaces
Day 2
DEPLOYING APPLICATIONS
Pods and Services

Resources & Quotas

ReplicaSets

Deployments

DaemonSets

Advanced Scheduling (Labels, Selectors)

Updating and Scaling Application Components
Day 3
PERSISTENCY
ConfigMaps

Secrets

Volumes

Persistent Volumes

Persistent Volume Claims.
NETWORKING
Flat Networking

Kubernetes DNS

Network Policies

Ingress
Day 4
KUBERNETES SECURITY AND ACCESS CONTROL
Kubeconfig

Role-Based Access Control

Security Contexts

Image Security.
KUBERNETES HEALTH
Logging

Monitoring

Backup and Restore

Maintenance and Troubleshooting.
INSTALLING KUBERNETES
OCTUBRE
Convocatoria pospuesta